special interest groups
Special Interest Groups (SIGs)
are topic or activity-focused. There is no limit to the groups that can be created because they all originate with and are guided by members! If you have an idea for a new SIG and would like to find out if others are interested, please contact Eleni Skevas at
eskevs@yahoo.com
.
Just a friendly reminder:
We always welcome new women to check out our SIGs along with our many social occasions and programs. Please remember that non-members are welcome to attend SIGs & TPGs for a maximum of two times after which, per national policy, women are required to become a member of TTN to continue SIG/TPG participation.


New:
Travel SIG

- submitted by Julie Efta
At the TTN Celebration on May 18, sixteen women expressed an interest in starting a Travel SIG. In addition to these 16 women, we anticipate there are others who are interested. Julie has volunteered to organize the first meeting.
Initial meeting:
Friday, June 7
,10:00 AM-NOON
Spyhouse Coffee Shop, downtown Minneapolis adjacent to Emery Hotel
215 S 4th Street, Minneapolis
Let Julie know that you plan to attend at
teacherjulie.efta@gmail.com
If you do not want to park downtown, you can take the Greenline or Blueline and walk a block or two. This new coffee house is a beautiful large atrium space with large tables.
Our first meeting will be informal with the purpose of getting to know each other and deciding on where, when, how often to meet in the future. We will also discuss possible future meeting topics and how we want to function.
Bring your ideas. And consider volunteering to be a co leader of this group!
After the meeting, we can explore the food trucks outside for lunch.
If you cannot attend please send Julie your thoughts and suggestions for future meetings.
WRITER's SIG 2

- submitted by Julie Efta
Numerous women have expressed interest in joining a writing SIG so a second writing group is forming! We plan to meet on two Saturday afternoons:
June 1 and June 29
.
These are both organizational meetings to meet each other and discuss expectations. You do not have to bring any writing samples to share for these meetings, but if you do have something ready, please do. Also, you do not have to attend both days. Summers are busy so we hope to have this group established by fall. The day of week and time may change for future meetings.
Please contact Julie to learn the locations and exact time for June meetings.
Julie can be contacted at
Teacherjulie.efta@gmail.com


Active SIGs
FINANCIAL SIG - submitted by Cyndy Nelson
On Tuesday, May 21, ten women of the Financial SIG met at the Roseville library and discussed mutual funds and Exchange Traded Funds (ETF). We considered how owning funds can help one diversify risk by owning a variety of stocks instead of only a few. We reviewed how both Mutual Funds and ETF can be actively managed where a fund manager selects the stocks or be based on an index. Fees are lower when the fund is based on an index. Nancy brought information about a seminar she had attended by
RetirementWealthAcademy.com
. She thought the seminar covered good topics, but wasn't sure if she recommended it for others.
Our next meeting will be on
Tuesday, June 18
, from 7:00-8:30 PM at the Roseville Library Board Room, 2180 Hamline Ave, Roseville. New TTN member and estate planning attorney, Barb Heen, will be sharing information about estate planning.
Our July meeting will be on
Tuesday, July 16
. Location TBD
The purpose of this group is to increase our personal financial literacy. The knowledge of members about financial topics varies from beginner to more experienced. Our topics will be selected based on what individual members are interested in. We are currently meeting on the third Thursday of the month at 7:00 PM. New members are welcome. Come and give it a try.
Please email Cyndy at
clnelson03@gmail.com
if you are interested in joining us or have questions.
BOOK DISCUSSION SIG

- submitted by Beth Stockinger
Eight women met on May 14 at Julie's house and discussed the non-fiction book
Factfulness: Ten Reasons We're Wrong About the World-and Why Things Are Better Than You Think
by Hans Rosling. There was a mixed reaction to the book and it generated a lot of good discussion.
Our June meeting will be on June 11 at Terri's home. We will be reading the book
Educated: A Memoir
by Tara Westover. This book has received much acclaim:
#1 New York Times, Wall Street Journal, and Boston Globebestseller
Named one of the ten best books of the year by the New York Times Book Review
One of President Barack Obama's Favorite books of the year
Bill Gate's holiday reading list
Books selected for the upcoming months:
July 9th - Little Fires Everywhere - novel by Celeste Ng
August 13th Political Tribes - Group Instinct and the Fate of Nations - Amy Chua
Like to read? Enjoy participating in lively discussion? Come and join us! We meet in member's homes on the second Tuesday of the month at 6:30 PM.
For more information, contact Group Coordinator, Grace Bartholet at
gbartholet@gmail.com
.
ART APPRECIATION SIG

- submitted by JeNell Jacobson
If you are interested in discovering more about the local art scene, join the ART APPRECIATION SIG. Together we will experience many types of creative expression: paintings, pottery, sculpture, textiles. We usually meet on weekday afternoons, occasionally an evening or Saturday. Exhibits are FREE or low cost.
Thursday, May 2nd
- We enjoyed getting together at
Keg and Case Market
an Iconic St. Paul destination that has restaurants, specialty food stores and other vendors. Good conversation and food!
Thursday, June 6th - Northrup King Building, First Thursdays
offers visitors an opportunity to explore many open artist studios on four floors. This historic building in NE Minneapolis is a twin cities iconic destination. We will meet at 6:30 at 1599 Jackson St NE, Minneapolis, MN. We'll connect via cell phone to determine where we will meet inside. Please give Tracey your cell number before June 6th.
https://www.northrupkingbuilding.com/
In July instead of viewing art created by others, we will be making art at Tracey's house in Roseville
. Attendees will have a chance to work on a mosaic, make jewelry, or create small collages. The emphasis will be on having fun. Bring something you have made (or a picture of it) or an artwork you love created by someone else. Feel free to come and talk about art if you don't enjoy getting your hands dirty. Date in July TBD.
If you are interested in participating contact Tracey Baker 651.633.5213
tracey.baker@gmail.com
or JeNell Jacobson 612.387.1336
jenell@jacobson.org
THEATRE SIG

- submitted by Eleni Skevas
Great news! The Theater SIG's private Facebook group page is up and running and 15 (of 24) interested SIG participants have joined the online group.
Features and benefits of the private group page include:
A new template for planning and organizing events in which any participant can initiate a theater outing
Real time discussions and reviews about must-see events, actors, and venues
2018-2019 Season announcements by Artistry, Guthrie Theater, History Theatre, Jungle Theater, Penumbra, Theater Latte Da, Ten Thousand Things
Want to join us? Here are three quick steps to get you started:
1) Access the private group page on Facebook:
https://www.facebook.com/groups/ttntheatermsp/
2) Request to join the group.
3) The group administrator will receive notification of your request, accept your request, and viola! You're in!
When you receive notification your request was accepted, take a closer look at the site and:
Chime in on discussions
Join us at an event
Initiate an event
We look forward to seeing you at an event soon!
For more information or help navigating FB or the private FB group page, please email Robin Getman at
rgetman220@aol.com
.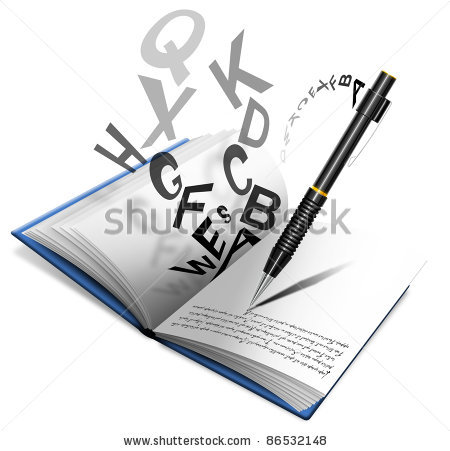 WRITER's SIG 1

- submitted by Julie Efta
The Writing SIG members continue to enjoy reading aloud our recent work and giving positive feedback to each other. We also spend time during the meeting writing something new from shared prompts and then reading them. We laugh a lot and inspire each other. Five members is an ideal size for this group to give everyone a chance to participate and to fit around our gracious host's table. In June, the group will be meeting on
June 14 and 28
.
URBAN HIKING SIG -submitted by Cyndy Nelson
Five members of the Urban Hiking SIG picked a warm, sunny May Wednesday morning to walk a portion of the Big River Regional Trail in Mendota Heights. We had great conversation while we walked, saw the convergence of the Mississippi and Minnesota rivers, and even saw a Bald Eagle sitting in a nearby tree.
On
June 17
, we will have a hike at Como Park after the potluck picnic. Hike will start about 7:00 PM.
This SIG gives us the opportunity to explore and/or introduce others to new locations in the metro area. Our hikes last about 60-90 minutes and we walk at a moderately brisk and steady pace. All are welcome to join us as we walk and talk. We sometimes end our hikes with a stop at a local establishment for a coffee/drink/ice cream.
Please let Cyndy know if you want to attend and/or have ideas for location. If you are interested in participating in this group, please let Cyndy know if you prefer weekday day, weekday evening, or Saturday hikes. Cyndy can be contacted at
clnelson03@gmail.com
.