special interest groups
Special Interest Groups (SIGs)
are topic or activity-focused. There is no limit to the groups that can be created because they all originate with and are guided by members! If you have an idea for a new SIG and would like to find out if others are interested, please contact Eleni Skevas at
eskevs@yahoo.com
.
Just a friendly reminder:
We always welcome new women to check out our SIGs along with our many social occasions and programs. Please remember that non-members are welcome to attend SIGs & TPGs for a maximum of two times after which, per national policy, women are required to become a member of TTN to continue SIG/TPG participation.


New:
ADVENTURES IN FOOD SIG - submitted by Kathleen Peterson
This fall, there is a plan to launch a new food-oriented SIG. If you love to eat, love to cook, don't love to cook, enjoy eating out, want to know more about other cuisines, food science, or food and health ------ the possibilities are endless. Stay tuned for details regarding an organizational meeting in October.
Contact Kathleen Peterson at
kathleenpeterson614@gmail.com
if you have ideas, questions or special skills to share.
DAYTIME BOOK GROUP SIG

- submitted by Eleni Skevas
Our TTN Chapter is starting a new book club. In contrast to the current book club, this one will meet during the day rather than at night. There will be an organizational meeting on Thursday, August 15, at 10:30 AM at Spring Cafe in the Como Lake Pavilion in St. Paul. If the weather is good, we can sit outside in the Pavilion itself.
All interested women are welcome to attend. For those in the current book club, you can be in this one, too! For those who prefer to drive during the day and not at night, this will be perfect. We'll be discussing best times and locations and, of course, the types of books we like to read and talk about. Like most TTN SIGs, this will be member-led with women taking turns leading the monthly book discussion.
Contact Eleni Skevas at
eskevs@yahoo.com
with questions or concerns.
TRAVEL SIG

- submitted by Julie Efta
Hope everyone is enjoying the delights of summer in Minnesota!
We have so many wonderful local events, music, patios, parks, and lakes to enjoy that Staycations are great! Please share some of your favorites with me for inclusion in future newsletters.
In the late fall, we also will be meeting inside for formal meetings to share memories of great past trips and for planning new adventures. Let me know what days of week and times work best for you.
Please also volunteer to host or plan a one-time event related to travel. Here are some ideas:
cabin visit
small town day trip
boat or bike ride
overnight regional trip
Friday, August 9, Franconia Sculpture Garden,
12:00-4:00 PM (tentative). Free. We will meet for carpooling in Shoreview.
https://www.franconia.org
. Rain date: Friday, August 16. Contact Chris DiPietro for more information and to RSVP for carpool at
cmdjp2@gmail.com
Also, on
Saturday, August 10 from 11:00 AM to 9:00 PM
is India Fest on the State Capitol Grounds. This is not a formal TTN event but a great place to enjoy food, music and culture of India.
And of course, most of us will be attending the State Fair!
You do not need to be a member of the Travel SIG to attend events. BUT, if you want occasional updates via email please let me know and I will add you to the list.
Also, RSVP "YES" if attending an event so we can plan better.
Contact Julie Efta or Deb Dorgan with questions/comments/and offers of help at
teacherjulie.efta@gmail.com
WRITER's SIG 2

- submitted by Cathy Bartholet
More information to come!


MOVIE SIG

- submitted by Erin Campbell

Starting in September, the group will see a matinee on the second Monday of the month. We will

travel to small theaters across the twin cities and each month will be a unique experience! The

afternoon will start with a snack or lunch, we'll watch the movie and then discuss over a snack or

beverage. Members can join for all or just part of the event. Announcements and communications

will be done on a Facebook page. If you are interested in joining the Movie SIG please send an email

to Erin Campbell at

ecingb@yahoo.com

.


Active SIGs
FINANCIAL SIG - submitted by Cyndy Nelson
On Tuesday, July 16, 8 women gathered in the party room at Liz Curran's for a discussion about financial goals. It was the first time attending this SIG for four of the women. Welcome to our new SIG members and thanks to Liz for hosting.
We recapped the great discussion we had about estate planning at the prior meeting and then focused on our topic of financial goals. Most attendees are focused on the goals of maintaining/improving lifestyle and avoid running out of money. The amount of money needed to accomplish this goal is directly related to what you want to do in retirement. We also had some discussion about housing since that is a very important topic as one considers her financial situation - we could have more discussion on that topic at a future meeting.
Our next meeting is on
Tuesday, August 20, 7:00-8:30 PM
at the Ramsey County Library at 2180 North Hamline Ave, Roseville. We will be in the Community Room on the first floor near the main entrance. Our topic will be Asset Allocation. As usual, we will also have open discussion on financial topics.
The purpose of this group is to increase our personal financial literacy. The knowledge of members about financial topics varies from beginner to more experienced. Our topics will be selected based on what individual members are interested in. We are currently meeting on the third Thursday of the month at 7:00 PM. New members are welcome. Come and give it a try.
Please email Cyndy at
clnelson03@gmail.com
if you are interested in joining us or have questions.
EVENING BOOK DISCUSSION SIG

- submitted by Grace Bartholet
On Tuesday, July 9, a group of thirteen TTN Book Club members met at Lisa Nabbefeld's home to discuss Little Fires Everywhere by Celeste Ng. It was a warm summer evening so we felt warm as we discussed "fires". Everyone had enjoyed the book and we had an interesting discussion about many of the characters in the book.
Join us on
Tuesday, August 13 at 6:30 PM
for a discussion of Political Tribes - Group Instinct and the Fate of Nations by Amy Chua. Contact Grace for location.
Books for the upcoming months:
Here's a list of other books we are considering for future months:

Pachinko - Min Jin Lee
The Girl with Seven Names: A North Korean Defector's Story-Hyeanseo Lee
Braiding Sweetgrass by Robin Wall Kimmerer
Killers of the Flower Moon -David Grann
Radical Forgiveness - Colin Tipping
Spirit Car:-Journey to a Dakota Past - Diane Wilson
The Book Shop - Penelope Fitzgerald
The Osage Murders and the Birth of the FBI - David Gran
The Alice Network - Kate Quinn
The Song Poet - Kao Kalia Yang
Where the Crawdads Sing -Delia Owens
Elinor Oliphant is Completely Fine - Gayle Honeyman
Your suggestion here!
Like to read? Enjoy participating in lively discussion? Come and join us! We meet in member's homes on the second Tuesday of the month at 6:30 PM.
For more information, contact Group Coordinator, Grace Bartholet at
gbartholet@gmail.com
.
ART APPRECIATION SIG

- submitted by JeNell Jacobson
If you are interested in discovering more about the local art scene, join the ART APPRECIATION SIG. Together we will experience many types of creative expression: paintings, pottery, sculpture, textiles. We usually meet on weekday afternoons, occasionally an evening or Saturday. Exhibits are FREE or low cost.
In July we had a good time creating art at Tracey's home! Tracey and Erin provided materials to make jewelry, drawings and small collages. The emphasis was on having fun! Thanks Tracey and Erin for this experience!
August 21st the White Bear Center of the Arts
we will feature the Lake Country Pastel Society's Open Invitational Exhibition that will be juried by award-winning artist Kami Mendjik. Address is 4971 Long Ave, White Bear Lake. Meet at 1:00 PM.
https://whitebeararts.org/
Sunday, September 8th, Northern Clay Center's Annual American Pottery Festival
. Notable artists from around the United States will converge on the twin cities for this event. Last year's festival had an amazing variety of unique pottery so we can expect a great display. Meet at 1:00 PM. Address is 2424 Franklin Avenue East, Minneapolis.
https://www.northernclaycenter.org/
If you are interested in participating contact Tracey Baker
tracey.baker@gmail.com
or JeNell Jacobson
jenell@jacobson.org
THEATRE SIG

- submitted by Robin Getman
In July, five of us (that we know of) attended three separate performances of Glensheen at the History Theater and met up afterwards, on-line and/or in-person, to talk about this clever and creative murder-made-comedy musical! (P.S. Glensheen closes August 3, 2019.)
If you enjoy seeing and talking about live theater, please join the conversation on our private Facebook group:
1) Search "TTN Theater MSP" on Facebook, or insert this link to access the private group page:
https://www.facebook.com/groups/ttntheatermsp/
2) Not a member of the private FB group yet? Simply request to join the group. The group administrator will receive notification of your request, accept your request, and, you're in!
3) When you receive notification that your request has been accepted, jump in:
Read and post about what's hot and happening
Suggest an outing for August or September
Meet up with us at an outing or post-performance discussion
We look forward to your participation!
Got questions? Need help? Contact Robin Getman at
rgetman220@aol.com
.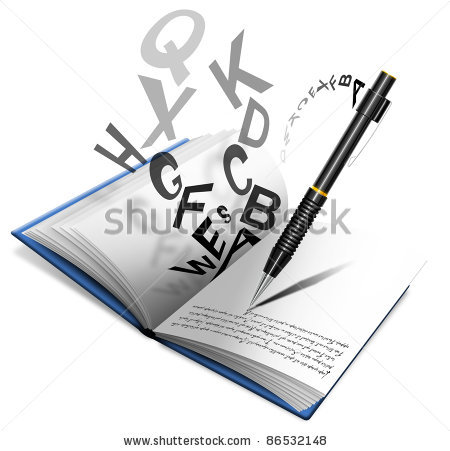 WRITER's SIG 1

- submitted by Julie Efta
The Writing 1 SIG will meet two Fridays in
August: 2 and 16 from 10:00 AM to noon
. Our silent writing retreat dates have not been selected yet but we hope to schedule a few mornings in August. We are closed to new members since we have decided 5 members are ideal for our goals.
Many members have expressed an interest in joining a second writing group. We hope someone steps forward by selecting a day, time and location for the new group to meet initially. And persists! Our group members are available to answer any questions.
Please contact Julie Efta for more information or assistance in creating additional groups in the metro area at
teacherjulie.efta@gmail.com
URBAN HIKING SIG -submitted by Cyndy Nelson
On the morning of July 18, three members of the Urban Hiking SIG walked around Lake Nokomis. We were concerned about the temperature as it was that really warm week, but our 9:30 start, a partly cloudy sky, and a gentle breeze resulted in a very comfortable walk. We have so many beautiful lakes in the Twin Cities. Thanks to Kathleen Peterson for planning this hike.
To accommodate women who are not available during the day,
our August hike will be at 6:30 PM on Thursday, August 15
. We will hike around Lake of the Isles. We will meet by the park bench on the north end of the lake where Franklin Ave hits Lake of the Isles. There is free on street parking nearby. Those interested can check out Sebastian Joe's for ice cream following the hike.
This SIG gives us the opportunity to explore and/or introduce others to new locations in the metro area. Our hikes last about 60-90 minutes and we walk at a moderately brisk and steady pace. All are welcome to join us as we walk and talk. We sometimes end our hikes with a stop at a local establishment for a coffee/drink/ice cream.
Please let Cyndy know if you want to attend and/or have ideas for location. If you are interested in participating in this group, please let Cyndy know if you prefer weekday day, weekday evening, or Saturday hikes. Cyndy can be contacted at
clnelson03@gmail.com
.