special interest groups
Submitted by Erin Campbell and Julie Efta
All of our SIGs are going great! In fact, many women have expressed that Zoom has made our SIGs even stronger. During this quarantine, TTN has been a lifeline through all our activities and keeping us engaged with others. Thank you to all the SIG leaders.

SIGS are fun and easy! It only takes 2 members to start one, members may come and go, frequency of meeting varies: weekly, monthly, bi monthly, seasonal and women can attend two sessions of a SIG prior to becoming a TTN member.

If you are interested in joining an existing SIG, please email the contact listed. If you want to start a new SIG or have a question, please email Erin at ecingb@yahoo.com or Julie at Teacherjulie.efta@gmail.com.

SECOND HALF OF LIFE BOOK SIG
-
NEW SIG Looking for interested participants
- submitted by Karen West
In 2014, the very first MSP TTN SIG began - the TTN Evening Book Discussion SIG facilitated by Karen West. For three years, we read and discussed books on aging and transition. Together we explored what it means to have lived past middle age and into a new stage of life, a new stage of life that we elders are creating. These discussions were life changing. That first Book SIG has decided to sunset their SIG.

Now in 2021, we are going to start a new book SIG with a focus similar to that of the original group. This new SIG will give additional TTN members the opportunity to read and discuss these amazing books. Members of the original SIG are also welcome to join. So far, 16 women have signed up. We will meet on the second Tuesday of the month from 7:00-8:30 PM on Zoom.

At the first meeting on Tuesday, March 9, we will begin to get to know each other, and on Tuesday, April 13, we will begin by reading and discussing From Age-ing to Sage-ing by Zalman Schachter-Shalomi, the book that started the conscious aging/sage-ing movement. Either edition, 1995 or 2014, is fine. Please try to get a copy of this book as soon as possible, so you'll be ready to start reading it. Together we'll decide how many pages we'll read for the April 13 meeting. I can't wait to begin.

Please contact Karen West at karenw0214@gmail.com for more information or to join this group.

ART APPRECIATION SIG




-
submitted by JeNell Jacobson
On February 10, we concluded many months of education on the 7 elements of art with a discussion on space. Special thanks to Tracey for recommending that we focus on the elements of art and to Terri for her dedication to months of slide show development for us to view on Zoom. After viewing the slide show, we discussed and made decisions on topics for future meetings.

Our Wednesday, March 10, 1:00 PM meeting will focus on Indigenous art. Participants are invited to submit images of art created by Native American/American Indian/Indigenous artists, especially women. All media is welcome including painting, sculpture, beading, quill work, pottery, weaving, installations, and other art forms. Please submit images to Terri Evans by Wednesday, March 3.

We invite you to check out the March 18 presentation by curator Marcia Anderson about her research on Ojibwe bandolier bags. Find more information and register here.
If you are interested in participating or want to be on our contact list, contact Tracey Baker at tracey.baker@gmail.com or JeNell Jacobson at jenell@jacobson.org.



CARDS, COIN, CONVERSATION, AND CANAPES SIG




-
submitted by Robin Getman
This SIG is taking a hiatus due to Covid19 as the in-person meetings are essential to the purpose of the group.

For more information, contact Robin at RGetman220@aol.com.
DAYTIME BOOK GROUP SIG




-
submitted by Eleni Skevas
Barack Obama's memoir, A Promised Land, was the book under discussion at our February meeting. Though very long (703 pages!) the book was well worth reading. Some, noting the slow and deliberate telling of every incident, thought Obama needed a better editor but apparently, he had many pre-publication readers and aides so we concluded the pace was intended. It certainly is Obama's attempt to set the record straight for the benefit of future historians. Some of us especially relished the parts of the book that told of his family life, his marriage, and his relationships with the White House staff whether they be domestic workers or hired and appointed staff.

Our March book choice is Never Let Me Go by the Nobel laureate, Kazuo Ishiguro. A dystopian tale, this book is a shorter and quicker read than A Promised Land, as well as a thought-provoking dip into what may come to pass in the not-so-distant future. We meet on Thursday, March 4, from 10:00 AM-Noon.

On April 1 (April Fool's Day!) we discuss Circe by Madeline Miller, which is a modern and somewhat feminist interpretation of the Greek myth of Circe. If you enjoy mythology and enjoy its retelling, then this is for you.

On May 6 we discuss The Vanishing Half by Brit Bennett which is described as "a riveting, emotional family story and a brilliant exploration of the American history of passing" as a white person.

If you're interested in becoming a member of the book club or if you just want to join us for a single meeting, we'd love to have you!!!
This group meets in the morning of the first Thursday of the month from 10:00 AM - Noon.
Questions? Contact Eleni Skevas at eskevs@yahoo.com.
EVENING BOOK DISCUSSION SIG




-
submitted by Jill Goski
On February 9, the Evening Book SIG completed their book reading journey together with a discussion of the book Caste by Isabel Wilkerson. The new Second Half of Life Book SIG facilitated by Karen West will be filling this time slot on the second Tuesday of the month from 7:00–8:30 pm beginning March 9. Please see the information on this new SIG at the beginning of the SIG section of this newsletter.
EXPLORING FOOD SIG




-
submitted by Chris DiPietro
During our February 8 meeting, Exploring Food SIG members discussed all things chocolate. Some participants shared information about the history of chocolate and the Hershey company (and a little-known competitor, Wilbur Chocolate), and information on how chocolate is made. Interestingly, we learned that when Americans are asked what they think of when they hear "chocolate cake" they say "guilt" while the French say "celebration"! Some members had cooked with chocolate and shared pictures of their creations. The dishes were reported to have tasted every bit as good as they looked! (See below.)

Here are the details for our Next Meeting:
Date: Monday, March 8
Time: 4:00-5:30 PM on ZOOM
Topic: POTLUCK - Bring your own food related topic for discussion.

We decided to make our March topic a "potluck" and let participants bring any food related topic they'd like to speak about. Some of the ideas we may toss around include food plating and tablescapes, experiences with novel ingredients, and experiences with Asian cuisine. We look forward to where the conversation may take us!

If you are not already a participant but would like to join our discussion in March please let Chris DiPietro know at cmdjp2@gmail.com. You will receive additional information and a Zoom link before the meeting.

In a change from the group's ad hoc meeting dates and times in 2020, for the first half of 2021, the SIG plans to meet on the second Monday of the month from 4:00-5:30.

If you are interested in attending or for more information, Contact Kathleen Peterson at kathleenpeterson614@gmail.com.
FINANCIAL SIG
-
submitted by Cyndy Nelson
On February 16, 17 women gathered via zoom to discuss the subject of taxes. It was interesting to learn that 13 women use some type of tax preparer and 4 used tax software. We tried to use one word to describe our view of taxes and most words had a fairly negative tone including confusing, frustrating, daunting, complicated, tedious, worrisome, etc. Women believe that it is important to pay taxes and that good things result from the taxes we pay.

We discussed finding a tax preparer. Suggestions were word of mouth, ask financial planners for suggestions, find somebody younger so they aren't retiring soon, ask about cost and process (checklist).

As related to taxes, some of the things we discussed the 2019/2020 legislation that impacted 2020 taxes:
Secure Act of December 2019 raised age for Required Minimum Distributions (RMD) from 70 1/2 to 72 and changed withdrawal rules for inherited IRA and 401K so all is distributed within 10 years of owner's death.

CARES Act (March 2020) or December 2020 stimulus eliminated RMD for 2020 only; allowed deduction of cash contributions for people who don't itemize in 2020 and 2021 ($300 per return in 2020 and in 2021, $300 for single return and $600 for joint return).

Stimulus payments are not taxable and one doesn't need to pay back if not actually eligible based on 2020 info; Recovery Rebate Credits will be calculated if you hadn't received the full stimulus payment you were due.

Life Expectancy tables for RMD being revised for 2022 distribution to reflect longer life expectancy; this means RMD will go down slightly
On Tuesday, March 16, 6:30-8:00 PM via Zoom, we will meet to discuss anything from Laura Gilbert's presentation in January about her book Enough: A Retirement that Works for Me and share ideas for getting deals/saving money/finding bargains.

Our April meeting is Tuesday, April 20, from 6:30-8:00 PM via Zoom.

We meet via Zoom on the third Tuesday of the month from 6:30-8:00.

The purpose of this group is to increase our personal financial literacy. The knowledge of members about financial topics varies from beginner to more experienced. Our topics will be selected based on what individual members are interested in. We meet on the third Tuesday of the month at 7:00 PM. New members are welcome. Come and give it a try.

Please email Cyndy at clnelson03@gmail.com if you are interested in joining us, have ideas for topics, or have questions.


FRENCH CONVERSATION SIG
- submitted by Jane Harrens
The members of the French Conversation SIG are gradually expanding our vocabularies and topics of discussion. We are keeping the conversational balle rolling for longer times and more topics each week. Power points, flash cards and the occasional pantomime help us communicate.

We meet via Zoom on Mondays at 10:00 AM.

Please email ginnyjacobson3@gmail.com if you are interested.


FULL MOONS AND THE AURORA BOREALIS SIG (aka Skywatchers)
- submitted by Julie Efta
Monday, March 8, is International Woman's Day! Why is this day more important in other countries than in the USA?? Celebrate by buying or even sending yourself flowers!

Spring is coming! Wednesday, March 10, is a Wellness Wednesday Essential Oils Evening program starting at 6:30. Register here for the zoom link and enjoy virtual essences of spring and healing.

Saturday, March 20, is the Vernal Equinox. Our celebration includes an outdoor celebration and AWE walk in Como Park at the Labyrinth and Frog Pond starting at 2:00 PM. Everyone is invited and encouraged to bring a short poem or song to share. (Not required!). Rain date is March 21. You can learn more and register here.

Sunday, March 28, is the Worm Full Moon. Welcome back earth worms! Dig the earth!

An official cohost is sought.

If you are interested, have questions, or would like more information please email Julie at Teacherjulie.efta@gmail.com

GARDENS R US SIG
- submitted by Julie Efta
Our gardens will re-open in the spring.

A co leader and fresh ideas are needed for 2021.
Questions? Contact Julie at Teacherjulie.efta@gmail.com

LEGACY WRITING SIG

- submitted by Debra Dorgan
Six members met on February 5 via zoom. Our group is in the process of completing a "life review", which involves identifying the people and events that have shaped our lives. We use seven-year increments to facilitate our memories, based on Rabbi Zalman Schachter-Shalom's teachings. We are excited to be remembering, writing, and sharing our stories as we do this 'life review' work. We're also looking forward to drawing on our stories as we write legacy letters.

In this meeting, we shared our progress, with a focus on the first three segments: from birth to age 21. We noticed that while our specific stories are different, there are many common themes. It was helpful to share, since memories of one member would often trigger more memories for others.

"Telling your stories is the central act of a spiritual legacy. It is not a self-indulgence or a passing entertainment. As a part of a spiritual legacy, telling your stories is the fulfillment of a responsibility—the responsibility to pass on wisdom. It doesn't matter whether you feel you have wisdom—your stories do."

From Creating a Spiritual Legacy: How to Share Your Stories, Values and Wisdom, by Daniel Taylor

Our next meeting will be on Thursday, March 4, 1:00-2:30 PM. We will be discussing the years from age 22 to age 42.

New members are welcome!

We meet on the first Thursday of the month from 1:00-2:30 PM.

If you are interested, have questions, or would like more information please email Karen at karenw0214@gmail.com.
MOVIE SIG
- submitted by Erin Campbell
The Movie SIG has met and discussed The Glorias, Sylvie's Love, and One Night in Miami. We are talking about the overall impression of the film as well as tone, costumes, and lighting. Right now, we are going to be selecting movies from Netflix since all attendees have this platform.

All of our meetings are 1:00-2:30 PM and we have selected the following dates and movies:

Thursday, March 18 - The Trial of the Chicago 7
Thursday, March 25 - Mank
Thursday, April 15 - Ma Rainey's Black Bottom

We would love for you to join us for any or all movies.

Please email Erin at ecingb@yahoo.com or Jean at jean.4e@gmail.com if you would like to participate.
ON BEING SIG
- submitted by Julie Efta
Our February meeting was facilitated by Terri Evans who provided a list of questions for discussing the podcast with Gaelynn Lea, a Duluth musician. We pondered inclusion, disabilities, capitalism, marriage, advocacy, art, the pandemic, and resiliency. We were reminded to believe: All humans are creative and Love yourself as your neighbor.

Our next meeting is Monday, March 15, at 1:00 PM. Here's the link for the Katherine May interview with Krista Tippett. https://onbeing.org/programs/katherine-May-how-wintering-replenishes/. Please listen to the podcast and/or read the transcript before we convene. Patty Peterson will facilitate and sends this Katherine May quote: "Wintering is about my love of winter and my affection for the cold and even the dark, that wintering is a metaphor for those phases in our life when we feel frozen out or unable to make the next step, and that that can come at any time, in any season, in any weather; that it has nothing to do with the physical cold."

We meet on the third Monday of the month to discuss a pre-selected podcast that members listen to on their own before the meeting. We start promptly at 1:00 PM and welcome new members. You do not have to attend every meeting. New members are welcome. You do not need to attend every month.

To join this SIG and to receive your Zoom invite, please email Julie at teacherjulie.efta@gmail.com or Ginny at Ginnyjacobson3@gmail.com.



PAR-TEE ON MINI GOLF SIG



- submitted by Jean Forrey
Look for information about this SIG in Spring 2021.

If you are interested in joining us, please contact Jan Weller at janisweller@gmail.com or Jean Forrey at jean.4e@gmail.com.

THEATRE SIG

- submitted by Robin Getman
This SIG is taking a hiatus due to Covid19 as attending in-person theater events together was key to the purpose of the group.
​
Got questions? Need help? Contact Robin Getman at RGetman220@aol.com.
TRAVEL SIG
- submitted by Marilynne Roberts
Numerous elements enter decisions while planning travel. To demonstrate our commitment to diversity, inclusion and belonging, Travel SIG members discussed adding considerations of civil rights history when organizing future activities and choosing destinations. The United States Civil Rights Trail was launched to recognize the rich history of the Civil Rights struggle, focusing on the South. At our February 23 meeting we focused on learning more about Minnesota history and sites. Some had watched a public television program about the history of Black people moving to Minnesota and working for social justice. We learned a great deal, and look forward to exploring more about these topics, perhaps adding such important considerations to our travel planning objectives.

We will meet on Tuesday, March 23, at 6:30 PM. Let's welcome spring by sharing information about arboretums, botanical gardens, flower gardens, and similar places we have visited or would like to visit. This link contains information about Minnesota destinations. If you would like to share images or links in advance, please email them to Marilynne, who will send out more links with the Zoom information in March.
Please email Marilynne at mkrobertsmn@gmail.com, Debra Dorgan at debra.dorgan@gmail.com or Julie Efta at teacherjulie.efta@gmail.com if you are interested in joining us, have ideas/resources for future meetings, or have questions.
URBAN HIKING SIG

-submitted by Chris DiPietro
The Urban Hiking SIG explores parks, trails, and new locations in the metro area during monthly hikes. The SIG has been on hiatus since November. In anticipation of reasonably fair weather by late March, two hikes are planned for the month:

The first hike will be a new type for the group, an "Awe Walk" on Saturday, March 20, at approximately 3:00 PM (rain date Sunday, March 21) in Como Park in St. Paul: This event will be held in conjunction with the Spring Equinox celebration. (Look for details about the celebration at the top of this newsletter.) At the conclusion of the Equinox event (at about 3 PM), we'll stroll from the labyrinth in Como Park to the Frog Pond and back. Along the way we'll take time to pause so we can focus on enjoying the objects, moments, and vistas around us. (In other words, experiencing awe.) This walk will be about 45 minutes long and no more than about 3/4 a mile in length. You can read more about "Awe Walks" at this link.

The second hike will be our typical hike at moderately quick pace, at Central Park in Roseville at 1:00 PM on Saturday, March 27, (rain date Sunday, March 28). We'll meet near the park entrance off of Lexington Avenue just south of County Road C and then walk to the Sahlin Arboretum (near Dale Street) and then back. Central Park is a great place to observe nature and to feel the sense of an active community exercising, playing, and meeting. The walk will take about 1 hour and will be about 2 1/2 miles in length.

If you'd like more information about the Urban Hiking SIG, contact Chris DiPietro, the Urban Hiking SIG's coordinator at cmdjp2@gmail.com.


WOMEN WHO RUN WITH THE WOLVES BOOK DISCUSSION
- submitted by Julie Efta
It's been quite a run! And read! Five women went the distance to complete this classic book and even added weeks to savor the stories. Sometimes we signed into Zoom at 12:30, still in our pajamas after reading all Sunday morning. The discussions were thorough, the insights delightful, and the laughter and friendships therapeutic.

This short-term SIG now ends. It was a challenge and a wonderful end to 2020 and start to 2021.

What book shall we select for next winter? Share your ideas!

Mellissa Cathcart is cohost.

Contact Julie at teacherjulie.efta@gmail.com with your ideas.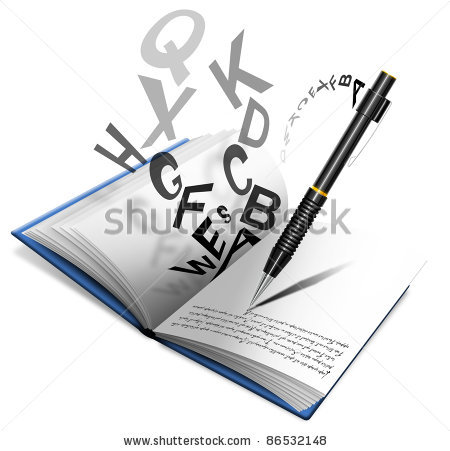 WRITER's SIG 1




-
submitted by JeNell Jacobson
This is a closed group of five members that meets the first Friday of each month on Zoom. We are looking forward to meeting outdoors again, even with winter coats, blankets and gloves! Seeing each other in person will be great! Our next meeting is on Friday, March 5, at 10:00 AM.

Check out the New Legacy Writing SIG or consider starting a new group via zoom that fits your focus and schedule.

Group contact is JeNell Jacobson jenell@jacobson.org.
Material from www.thetransitionnetwork.org, 16:49:57 March 5, 2021.
Copyright © The Transition Network 2021