special interest groups
Special Interest Group (SIGs) offer specific areas of shared interest to members. SIGs meet on Zoom or in-person in small groups that accommodate physical distance and require masks. As you will see in our current SIGs there is a wide variety of opportunities for social connection, as well as to learn new skills and gain knowledge. The variety and topics are infinite. SIGs may be ongoing or time limited.
If you are a TTN member interested in joining an existing SIG, please let the contact person for that group know. If you have ideas for a new SIG or have general questions, please email Grace at
gbartholet@gmail.com
or Barbara at
barbara.osullivan@hotmail.com
and we will get back to you and set up a time to talk. We look forward to hearing from you.
Just a friendly reminder:
We always welcome new women to check out our SIGs along with our many social occasions and programs. Please remember that non-members are welcome to attend SIGs & TPGs for a maximum of two times after which, per national policy, women are required to become a member of TTN to continue SIG/TPG participation.

LEGACY WRITING SIG
- NEW SIG Looking for interested participants

- Submitted by Karen West
On July 20 and 27, Karen West facilitated a legacy writing workshop. At the end of that workshop, some of the participants expressed a desire for Karen to form a Special Interest Group (SIG) for legacy writing that would meet monthly. Karen thought that was a great idea, so she is offering this opportunity. Karen will provide guidance when needed for how and when to write a legacy letter. Participants will spend time together writing and sharing (when they choose to) as they experiment with their own legacy letters. A day and time to meet will be selected by the women who express interest in this SIG.
If you are interested, have questions, or would like more information please email Karen at
karenw0214@gmail.com.

GARDENS R US SIG
– New Summer SIG looking for interested participants
- Submitted by Julie Efta
This new summertime sig has launched! And everyone is welcome to visit! We now have 12 garden hosts who would like to meet you and share their outdoor spaces with you alone or as part of a small group.
If you would like to make some visits and/or add your information as another host, contact Julie Efta for the complete list of names, addresses, contact information and descriptions. Then contact the hosts separately to set a date and time.
Enjoy summer and well-being!
Questions? Contact Julie at
Teacherjulie.efta@gmail.com

ON BEING SIG – New SIG looking for interested participants
- Submitted by Ginny Jacobson
We had a wonderful first meeting of the
On Being
SIG on Monday, July 20. Prior to our meeting we had listened to the podcast, "Gregory Orr, Shaping Grief with Language." Julie Efta led us in an invigorating and thoughtful discussion about finding order in the chaos of our lives through writing or reading poetry.
For our
Monday, August 17,
meeting from1:00-2:30 PM, we'll be discussing Krista's interview with Ta-Nehisi Coates, entitled, "Imagining a New America." Coates is a poetic journalist and one of today's defining voices who wants us to be able to look at ourselves and our history critically. Please watch the podcast or read the transcript prior to the meeting.
https://onbeing.org/programs/ta-nehisi-coates-imagining-a-new-america/#transcript
To join this SIG and to receive your Zoom invite, please email Julie at
teacherjulie.efta@gmail.com
or Ginny at
Ginnyjacobson3@gmail.com
.

ART APPRECIATION SIG

- submitted by Tracey Baker
The Art Appreciation interest group met July 10 via Zoom. As always, we enjoyed hearing the personal check-ins of everyone. A slide show of collections and creations by members was the highlight of the meeting.

Our next meeting is on Wednesday, August 12, at 1:00 PM via Zoom. We decided we will spend a little time looking at the elements of art which should help us view and appreciate the art we see and develop a shared vocabulary. As was mentioned at the last meeting, and the below resources show, various people and institutions have a different number of elements of art.

Here are some resources that can be explored in a few minutes.
We will also offer another slide show for our August meeting. Possible subjects: your art, art in your home, art you encounter as you move about your community, other creations (poetry, photography, dance, etc.) Please forward images to Terri Evans.

Any TTN member is welcome to join us! After you RSVP to JeNell at the address below, you will receive a Zoom invitation and instructions.

If you are interested in participating or want to be on our contact list, contact Tracey Baker at tracey.baker@gmail.com or JeNell Jacobson at jenell@jacobson.org.




CANCARDS, COIN, CONVERSATION, AND CANAPES SIG

- submitted by Robin Getman
This group has no plans to get together in the coming months, but you can join SIG host Robin on
Cardzmania!
It's a free online resource for playing cards with other card-playing enthusiasts.
Go to the website, create your free account, and you will be provided an ID to share with others. Cut and paste your (ridiculously long) ID and email your ID with a few days and times you might like to play a game of Spades or Hearts with Robin (Cards SIG host).
For more information, contact Robin at
RGetman220@aol.com
.
DAYTIME BOOK GROUP SIG

- submitted by Eleni Skevas
The Daytime Book Club met via Zoom in July and discussed American Dirt by Jeanine Cummins. We discussed the story which was riveting and well-written in its own right. However, the bulk of our attention was focused on the controversy surrounding the book. This book came under
heavy fire from LatinX writers who objected to a Mexican migration story being told by a non-Mexican, non-Latino writer. Did we agree with this criticism? Did it constitute censorship? Was the criticism not only of the writer's presumptuousness or also of the publishing industry's insensitivity to giving LatinX writers a chance at being published on a par with white writers? Can a writer justly exclaim "Don't tell me what I can write!" Can a reader justly exclaim "Don't tell me what I can read, especially if the story is well-written and evokes compassion for the plight of the characters in the book!" Heated discussion, heated opinions, always civil, of course. Always interesting.

Next month on Thursday, August 6, from 10:00 AM-Noon, the group will meet by Zoom to discuss Kitchens of the Great Midwest by J. Ryan Stradal. I've only read 30 pages so far and I am finding this novel very funny. The recipes included in the story are pretty good too.

Our book choice for Thursday, September 3, is The Splendid and The Vile by Erik Larson.

This group meets in the morning of the first Thursday of the month from 10:00 AM - Noon.
Questions? Contact Eleni Skevas at
eskevs@yahoo.com
.
EVENING BOOK DISCUSSION SIG

- submitted by Beth Stockinger
Our July book choice was
How Democracies Die: What History Reveals about our Future
by Steven Levitsky and Daniel Ziblatt. The authors are both Harvard professors who have spent more than twenty years studying the breakdown of democracies in Europe and Latin America. "Democracy no longer ends with a bang--in a revolution or military coup--but with a whimper: the slow, steady weakening of critical institutions, such as the judiciary and the press, and the gradual erosion of long-standing political norms."
The book highlighted the strengths and vulnerabilities of democracies. The authors identified common characteristics of a democracy being dismantled and the path to authoritarianism. Our discussion started with reviewing the authors' historical examples of democracies challenged by authoritarian leaders. We had a deep and active discussion about the years leading up to the 2016 US election and the Trump presidency.
We also talked about the weakening of the intended safeguards and "guardrails" in our three branches of government.
What is Next?
***Monday, August 10,
at 6:30 (Date changed because Tuesday, August 11th is election day). Book selection is
Dutch House
by Ann Patchett
Tuesday, September 8,
at 6:30 -
How to Be an Antiracist
by Ibram X. Kendi
Tuesday, October 13,
at 6:30 -
This Tender Land
by William Kent Krueger
Tuesday, November 10,
at 6:30 -
White Fragility, Why It's So Hard For White People to Talk about Racism
by Robin DiAngelo and Michael Eric Dyson
We are interested in having additional TTN members join our group. We meet the second Tuesday of the month from 6:30-8:30 PM.
For more information, contact Group Coordinator, Grace Bartholet at
gbartholet@gmail.com
.
EXPLORING FOOD SIG

- submitted by Kathleen Peterson
What happens when you convene a group that includes two seasoned vegetarians, a pescatarian, two food scientists, and several others who want to eat more veggies and less meat? We found out at the July 10 Exploring Food SIG meeting via Zoom. The discussion was facilitated by Ginny Jacobson. Each participant had shared one or more delicious sounding recipes for discussion. How about Baked Avocado Egg Rolls, Carrot Bacon, Cucumber-Tomato-White Bean-Avocado Salad, Grilled Eggplant Parm, Lentil-Tomato Soup, and Spicy Indonesian Peanut Sauce (good over most anything)? We discussed our reasons for seeking a more plant-based diet and shared many tips on preserving and storing herbs and greens. We shared many unique product ideas found in co-ops and grocery stores. Since we all need to eat, it might as well be delicious!
Next Meeting:
Friday August 14, 2020
Time: 10:00-11:30 AM via Zoom
***note the time change to a morning meeting.
Topic: Kitchen Failures and Fabulous Cooking Flops
We invite anyone to join this discussion. Please respond to Chris DiPietro at
cmdjp2@gmail.com
if you plan to attend. You will receive a Zoom invitation email several days before the meeting.
If you are interested in attending or for more information, Contact Kathleen Peterson at
kathleenpeterson614@gmail.com
.
FINANCIAL SIG -
submitted by Cyndy Nelson
Nine of us participated in a zoom meeting on July 21. We did a touch base which focused on a scam you or somebody you know has been involved in. The list varied from fraudulent charges to a stolen purse with all that involved.
Our topic was scams. We talked about how scams find us via phone, email, or mail. We then considered the impact of these scams on our time and future credit from fraudulent charges and theft of identity. Actions to protect ourselves included increasing awareness by participating in discussions like this, using a password manager, regularly changing strong passwords, freezing credit, using a VPN, and shredding documents. Good information is available on the AARP website and in its publications and on
https://consumer.ftc.gov
.
Our August meeting is
Tuesday,
August 18
, 6:30-8:00 PM via Zoom. Our topic is End of Life Planning including inventory/beneficiaries of assets (including financial and belongings) and pre-planning related to burial/cremation and memorial services
Our September meeting is
Tuesday, September 15,
6:30-8:00 PM via Zoom. Topic will be selected at the August meeting.
The purpose of this group is to increase our personal financial literacy. The knowledge of members about financial topics varies from beginner to more experienced. Our topics will be selected based on what individual members are interested in. We meet on the third Tuesday of the month at 7:00 PM. New members are welcome. Come and give it a try.
Please email Cyndy at
clnelson03@gmail.com
if you are interested in joining us, have ideas for topics, or have questions.


PAR-TEE ON MINI GOLF SIG - Submitted by Jean Forrey
It was an overcast morning with threats of rain, but Cyndy and Jean fearlessly faced the mini golf course at Lilli Putt and were greeted with an empty golf course and amusement park! Hooray - persistence pays! Only as we were leaving did some families show up, so we felt very lucky indeed. And it was a very close match - only one putt difference.
In August, Par-Tee On! might try another excursion. Check your emails for possibilities. Always feel free to contact Jean or Jan if you have ideas.
Pandemic notwithstanding, the stalwart Mini Golf SIG putts on, if only in our minds! Our August meeting will take place on Zoom at 1:00 PM on
Tuesday, August 18.
We'll share a couple of course reviews (Twin Cities and/or Greater MN) and do some planning for the future as well. All are welcome!
If you are interested in joining us, please contact Jan Weller at
janisweller@gmail.com
or Jean Forrey at
jean.4e@gmail.com
.
THEATRE SIG

- submitted by Robin Getman
There are no in-person theater events/outings scheduled in 2020. If you're interested in supporting the arts during COVID-19, here are two resources to get you started:
https://www.mprnews.org/story/2020/06/03/twin-cities-black-artists-need-broad-community-support-more-than-ever?fbclid=IwAR1r5CZA-zgnW65lbF6H8obiR4uzOPyHx7hzmCzh5Kw8xYkPyRpLz3Vl-Tg
In the meantime, please join our private TTN Theater SIG Facebook group:
Search "TTN Theater MSP" on Facebook, or insert this link to access the private group page: https://www.facebook.com/groups/ttntheatermsp
Not a member of the private FB group yet? Simply request to join the group. The group administrator will receive notification of your request, accept your request, and, you're in!
TRAVEL SIG

- submitted by Marilynne Roberts
In July members enjoyed a presentation about Paris Off Script via Zoom. As we dreamed about Paris and travel in general, we learned about history and were transported to another time and place. No events are planned for August, so enjoy the end of summer and savor the pleasures and warmth of the season. Look for new programs in the fall to sustain us and inspire future travel.
Please email Marilynne at mkrobertsmn@gmail.com, Debra Dorgan at debra.dorgan@gmail.com or Julie Efta at teacherjulie.efta@gmail.com if you are interested in joining us, have ideas/resources for future meetings, or have questions.

URBAN HIKING SIG -submitted by Chris DiPietro
This SIG gives TTN members the opportunity to explore and/or introduce others to new locations in the metro area. Our hikes last about 60-90 minutes and we walk at a moderately brisk and steady pace. All are welcome to join us as we walk and talk. We sometimes end our hikes with a stop at a local establishment for a coffee/drink/ice cream (though this has been suspended for the time being due to the pandemic).
We had a small but energetic group gather for our July hike on Summit Ave. Beside enjoying the beautiful trees, houses and front yard gardens along the avenue, we also saw several gardens along the pollinator path on the campus of the University of St. Thomas. We were delighted to find a bagpiper entertaining anyone in the vicinity as we neared the midpoint of our walk at the Mississippi river.
Our next hike is scheduled for,
Wednesday, August 19,
from 4:00-5:00 PM. (Rain date August 21st, same time.) As we continue to utilize spots that are less crowded and facilitate social distancing, we'll be hiking on the St. Paul campus of the University of Minnesota.
If you'd like to join the hike in August or have any questions about the group, contact Chris DiPietro, the Urban Hiking SIG's coordinator at the address below.
Questions? Please contact Chris at
cmdjp2@gmail.com
.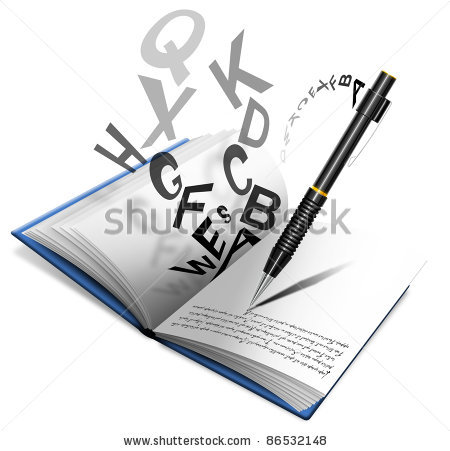 WRITER's SIG 1

- submitted by Julie Efta
We are a closed group of 5 women who continue to meet in person or via zoom on the first Friday of the month during the pandemic.
We encourage and will help anyone who wishes to start a second group. If you meet via Zoom, you do not have to decide on a location and there is no travel time! Think positive and form a new group! Write on!!

Questions? Please contact Julie Efta at teacherjulie.efta@gmail.com.